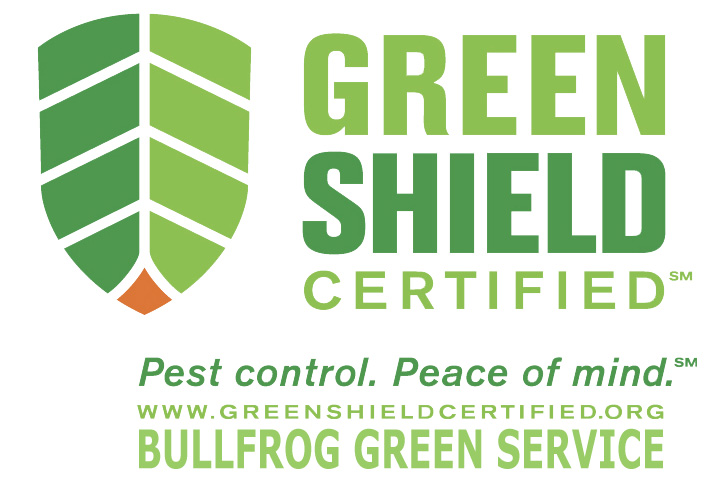 In 2008, Bullfrog Pest Control, became one of the first of only 48 pest control companies in the nation to offer Green Shield Certified services. Our "Bullfrog Green" service offers the most cutting edge Green Pest Management (GPM) solutions available in the industry; prevention-based pest control that reduces pesticide use, toxicity and potential exposure through barrier methods at the source of the pest problem.
'Bullfrog Green' Pest Control Technicians:
Inspect and conduct a non-chemical approach to prevent and monitor pest entry and activity.
Advise the customer in depth on their particular pest situation and devise a comprehensive treatment plan using long-term preventive methods to combat pests.
In the event that a form of pesticide is needed to correct the problem, technicians only use Green Shield recognized materials certified by the IPM Institute of North America.